Over the summer I will be running a series of  short workshops while I am in Katoomba.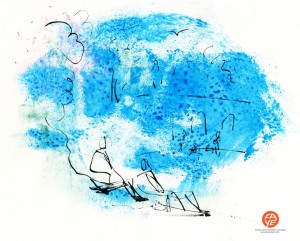 Workshop 1: Drawing
The first one will be intensive drawing for two full days. There will be one 3hr session with a model on day 2. This workshop will be suitable for those with all levels of experience. This is an opportunity to work on the perceptual skills and techniques of drawing a variety of subejcts from objects, to botanical and the figure and appreciating  how drawing teaches us observational skills that underpin all of the arts and sciences – not only the visual arts.
Cost of the workshop  is $130  for two days including models fees.
Jan 18 – 19  from 10 – 4pm
Steam Laundry Studio, Katoomba
Max  8 in Group
Workshop 2: Applied Drawing Weekend
Drawing is often left out in the process of painting and in this workshop we look at the problem solving aspects of drawing and its role in the overall process of painting and any of the visual arts including design and illustration.This will be an applied drawing workshop where preliminary drawings and studies will be developed and applied to a painting or illustration or design project.This may be a follow up from the first workshop or participants can work from a subject or references of their choice. This may be an idea that combines subjective, imaginative elements or realism. Participants will be shown how to do tonal and compositional studies and ways to transfer their drawings into colour technique onto paper, canvas.
Cost of the 2 day workshop is $120
Jan 28 – 29  from 10 – 4pm
Steam Laundry Studio, Katoomba
Sketchbook Technique

On Friday's over three weeks,  a morning of sketching out and about in the Leura and Katoomba area. Eack week we will visit a variety of inspiring locations to draw and sketch. If the weather is bad – suitable indoor locations will be arranged. Areas covered will be sketchbook drawing technique for a variety of subjects from botanical to architecture and figures.
Meet will be arranged each of the 3 weeks in the Katoomba, Leura area and pick up can be arrange from station for those without transport.
Bring a fold up chair a sketchbook and morning tea.
Friday's 10 – 1pm  on  27th January, Feb 3rd and 10th
$40 per week or $100 for all 3
Please email me through the contact form with all enquiries and bookings.  ( faye@fayewilson.com)
Thanks! Faye