Are you interested in sketching the figure and fashion? In this 4 part workshop held over four Thursdays we take to the Sydney shops, arcades and strips to draw fashion and people in the street wearing it.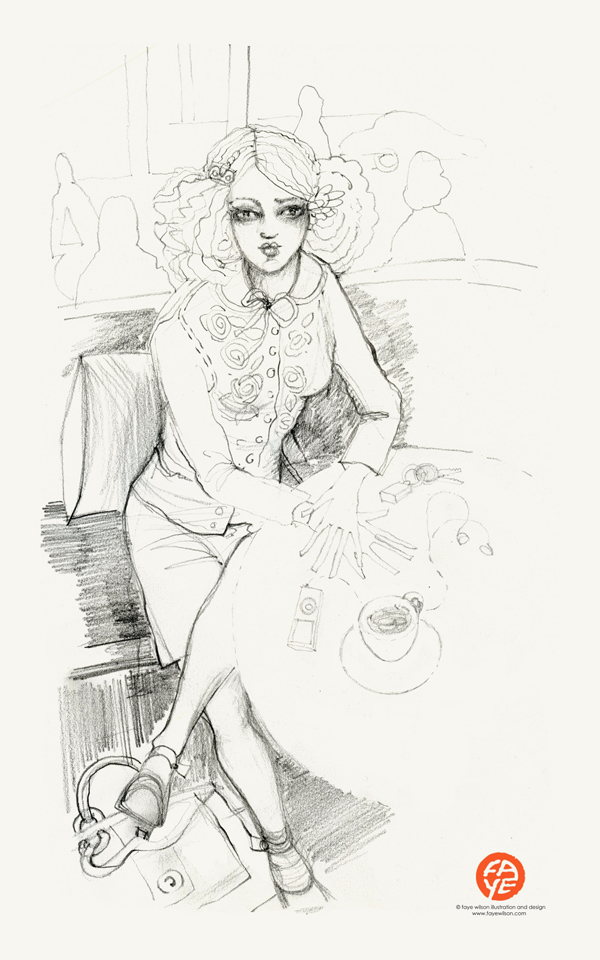 Great fashion illustrators work from life and exude life in their drawings and I believe that the natural approach to drawing is still the best foundation for  getting the best from applied drawing to digital mediums, especially as we move towards moving and interactive formats.
Over 4 full sessions we will be sketching garments, shoes and accessories from windows and displays and also practicing ways to make quick sketches from moving subjects and from selected reference. We will look at ways to integrate architectural and editorial elements into your fashion and figure sketches to give context and bring them to life and we will look at techniques that flex that mighty muscle the visual memory and ways to train, develop and utilise it.
We will also look at the art of the fashion blog and editorial fashion and try our hand at some visual reportage.
Suitable for those with some drawing experience especially illustrators, fashion designers, graphic designers or anyone that is interested in drawing  fashion and the figure in context.
All you need is a sketchbook, camera, drawing materials and a journal (IPAD if you sketch on one OK). Drawing from life is great fun and you will be working  in and around shops, cafes and other environments so  be prepared for a bit of walking and the challenges of working on site.
Allowed time for breaks is 1 hour – bring lunch or draw in a cafe while you eat!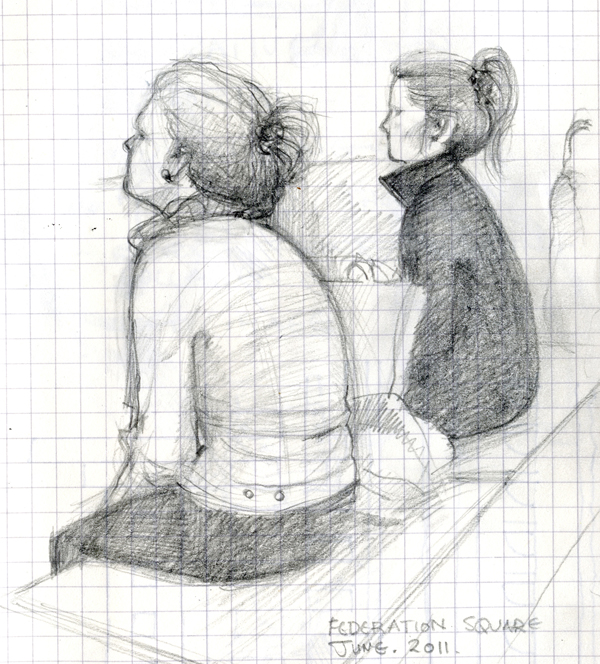 Four sessions X 4 weeks meeting each week in a city location on city circle.  Week 1: Martin Place.

Time: 10pm – 2pm ( three hours drawing and one hour for breaks).
Dates: Nov 22,  Nov 29,  Dec 6,  Dec 13

Small Group 10 MAX Bookings Essential

Full $150 /$120 Concession  ( Non Refundable Deposit $50 )
Email inquiries and bookings  to faye@fayewilson.com through this site.